Apple's retail employees are receiving raises between two and five percent this year, which is a smaller pay increase than Apple provided during the pandemic, reports Bloomberg. Annual raises are at about four percent on average, with the increases applying to retail employees and AppleCare technical support employees.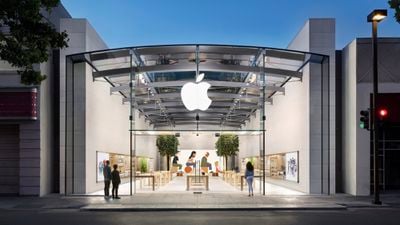 Raises are provided alongside employee reviews, which are done in the fall. Last year, Apple was offering bigger raises of eight to 10 percent to combat labor shortages and employee unionization efforts, but as Bloomberg notes, unionization campaigns have not gained traction and wage growth in the United States is down.
Most of Apple's retail employees in the United States earn now $22 to $30 per hour, and are given restricted stock units valued at up to $2,000 annually.
Popular Stories