The Vision Pro headset that Apple plans to release next year has displays that support up to a 100Hz refresh rate, according to code in the latest beta of visionOS.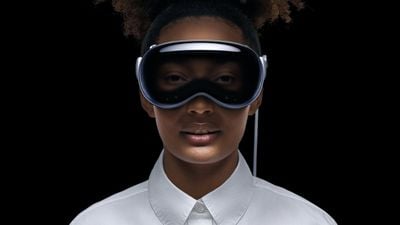 Apple says that the Vision Pro headset runs at a 90Hz refresh rate most of the time, but in an online WWDC session, the company revealed that it is also able to switch to 96Hz to support video content filmed at 24 frames per second.
Code found by M1 Astra confirms that the actual maximum Vision Pro refresh rate is 100Hz, but 100Hz is a mode that only activates to «compensate for detected 50Hz flicker from artificial lighting.»
Apple Vision Pro refresh rate revealed according to visionOS beta 4. There seems to be refresh rate modes, 100Hz, 96Hz, and 90Hz. «Adjusted to 100Hz to compensate for detected 50Hz flicker from artifical lighting.» «Travel mode requires 90Hz at all times.»
More in the images. pic.twitter.com/KatDpjxIha
— M1 (@M1Astra) October 4, 2023
The headset will be able to switch between the 90Hz, 96Hz, and 100Hz modes, but for the most part, it will work at 90Hz. In «Travel Mode,» which is a mode that can be set when the headset is used on the go such as on a flight, 90Hz is the maximum.
The two displays in the Vision Pro headset are custom micro-OLED screens with a total of 23 million pixels, more pixels than a 4K TV for each eye. The Vision Pro headset is set to come out next year.
Popular Stories