Apple is working on new software tools that will allow both developers and customers to create augmented reality apps for its widely-rumored AR/VR headset, according to a paywalled report today from The Information's Wayne Ma.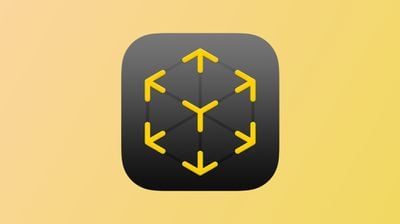 Interestingly, the report claims that customers will be able to create and release AR apps for the headset via Siri, even if they do not have the ability to code:
With the software tools, Apple hopes that even people who don't know computer code could tell the headset, via the Siri voice assistant, to build an AR app that could then be made available via Apple's App Store for others to download. The tool, for example, could allow users to build an app with virtual animals moving around a room and over or around real-life objects without the need to design the animal from scratch, program its animations and calculate its movement in a 3D space with obstacles.
The report likens Apple's tool to Minecraft and Roblox, which allow anyone to easily create 3D tools and worlds. Apple is said to be utilizing technology that it acquired from Montreal-based startup Fabric Software in 2017, and customers would be able to distribute the AR apps they create on the App Store alongside developers.
Apple already offers some AR creation tools like Reality Composer on the iPhone and iPad that could be expanded to the headset.
It's worth noting that the report cites sources who last saw demonstrations of the tool in 2021, so the report is based on older information and it's possible that Apple's plans have changed at least slightly in the time that has passed since.
Apple is also working on AR content for the headset, according to the report:
People familiar with Apple's content strategy for the headset say Apple executives are emphasizing health and wellness including proposals for AR apps that assist with meditation and exercise. One early AR demo allowed users to sit inside a Zen garden, the four people said.
Apple's headset is expected to be released later this year and will reportedly have an iOS-like interface with a grid of apps, advanced eye and hand tracking, and the ability to function as an external display for a Mac. The software tools for the headset could be revealed at Apple's annual developers conference WWDC in June, giving developers time to create AR and VR apps for the headset before it launches to customers later in the year.
Popular Stories