Apple earlier this week surprised us with an unexpected October event, and curiously, it is set to take place on Monday, October 30 at 5:00 p.m. Pacific Time. Apple has never hosted a nighttime event before, so Monday should be quite interesting.
The «Scary Fast» event will be focused on the Mac, which has been confirmed by Apple's artwork for the event. On Apple's website, there is an Apple logo that morphs into the Mac Finder icon, so it's Macs that we're going to see.
Rumors have been mixed about what we can expect at the event, but it's sounding like we'll get the entire M3 chip lineup. We've outlined what we've heard is coming, but we might also get some unexpected announcements.
14-inch and 16-inch MacBook Pro
The 14-inch and 16-inch MacBook Pro models were updated with M2 Pro and ‌M2‌ Max chips in January 2023, so it is early for an update, but it is not unheard of for Apple to refresh a Mac twice in a single year.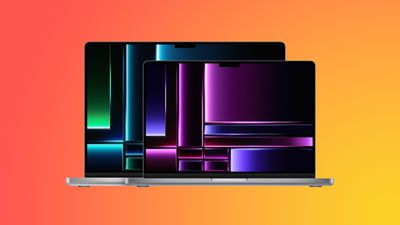 Apple is expected to update the 14-inch and 16-inch MacBook Pro models with its next-generation M3 Pro and M3 Max chips, which will come less than a year after Apple debuted the ‌M2‌ Pro and ‌M2‌ Max chips.
The base M3 Pro chip will have a 12-core CPU and 18-core GPU, with upgrades available for a 14-core CPU and 20-core GPU. The base M3 Max chip will have a 16-core GPU and a 32-core GPU, with an option to upgrade to a 40-core GPU.
Upgrading from ‌M2‌ Pro/‌M2‌ Max to M3 Pro and M3 Max should bring notable performance improvements, especially when it comes to the GPU and the ability for the MacBook Pro to run high-end games.
There was a recent rumor from DigiTimes suggesting that the 14-inch and 16-inch MacBook Pro models will get more power-efficient miniLED displays, so there is a chance that we'll also see tweaks to display performance.
If we get the M3 upgrade and a new miniLED display, the MacBook Pro models could have significant improvements to their battery life. Aside from the new chips and the possible new display, we are not expecting any other design changes for the MacBook Pro models.
iMac
Apple hasn't refreshed the 24-inch iMac since 2021, and it's still using the M1 chip. The ‌iMac‌ is expected to get an update at Apple's event, and the new version will use the M3 chip, the same chip that will be in the 13-inch MacBook Pro.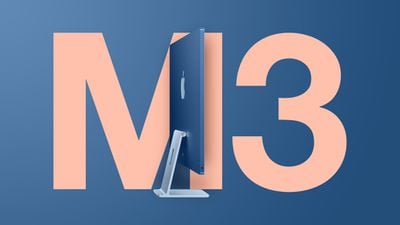 Jumping from ‌M1‌ to M3 will improve both CPU and GPU performance, but most notably the GPU performance. The M3 chip supports more RAM, so we could see more maximum memory available with an update, as well as a higher-capacity SSD.
There won't be notable design changes to the display of the ‌iMac‌, but Bloomberg's Mark Gurman believes that Apple will tweak the stand. Some of the internal components in the ‌iMac‌ will be relocated and redesigned, with a new manufacturing process used to attach the stand.
An upgrade to Wi-Fi 6E is likely, as is Bluetooth 5.3. These are technologies that have been introduced in other Macs over the last year. The M3 ‌iMac‌ is reportedly being tested in orange, blue, pink, and silver finishes, so we should see some of the same color options that were available with the ‌M1‌ ‌iMac‌.
USB-C Accessories
Apple is expected to eliminate the Lightning port in several of its Mac accessories, including the Magic Mouse, Magic Trackpad, and Magic Keyboard. Instead of Lightning, these devices will adopt a USB-C port as part of Apple's transition to USB-C across its entire product lineup.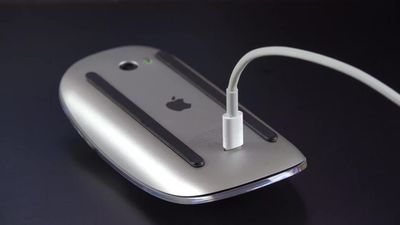 Other Possibilities
Aside from the ‌iMac‌ and refreshed 14-inch and 16-inch MacBook Pro models, there are no other rumors that suggest other devices are getting updated.
Initial information indicated that the 13-inch MacBook Pro could see a refresh with an M3 chip, but Bloomberg's Mark Gurman has since confirmed the 13-inch MacBook Pro will be refreshed at a later date.
Other Macs, including the MacBook Air, Mac mini, Mac Pro, and Mac Studio won't be updated until 2024, and the same goes for the iPads and AirPods. We are not expecting new iPads or new versions of the AirPods until next year.
How to Watch
Apple's «Scary Fast» event begins at 5:00 p.m. Pacific Time on Monday, October 30. Apple is streaming the event on its Events website that can be viewed on any web browser, plus there will be a livestream on YouTube.
For those with access to the Apple TV app on the ‌Apple TV‌ set-top box or a smart TV, Apple will also offer an event livestream option for your TV.
For those unable to watch, MacRumors will be providing full event coverage on MacRumors.com and the MacRumorsLive Twitter account.